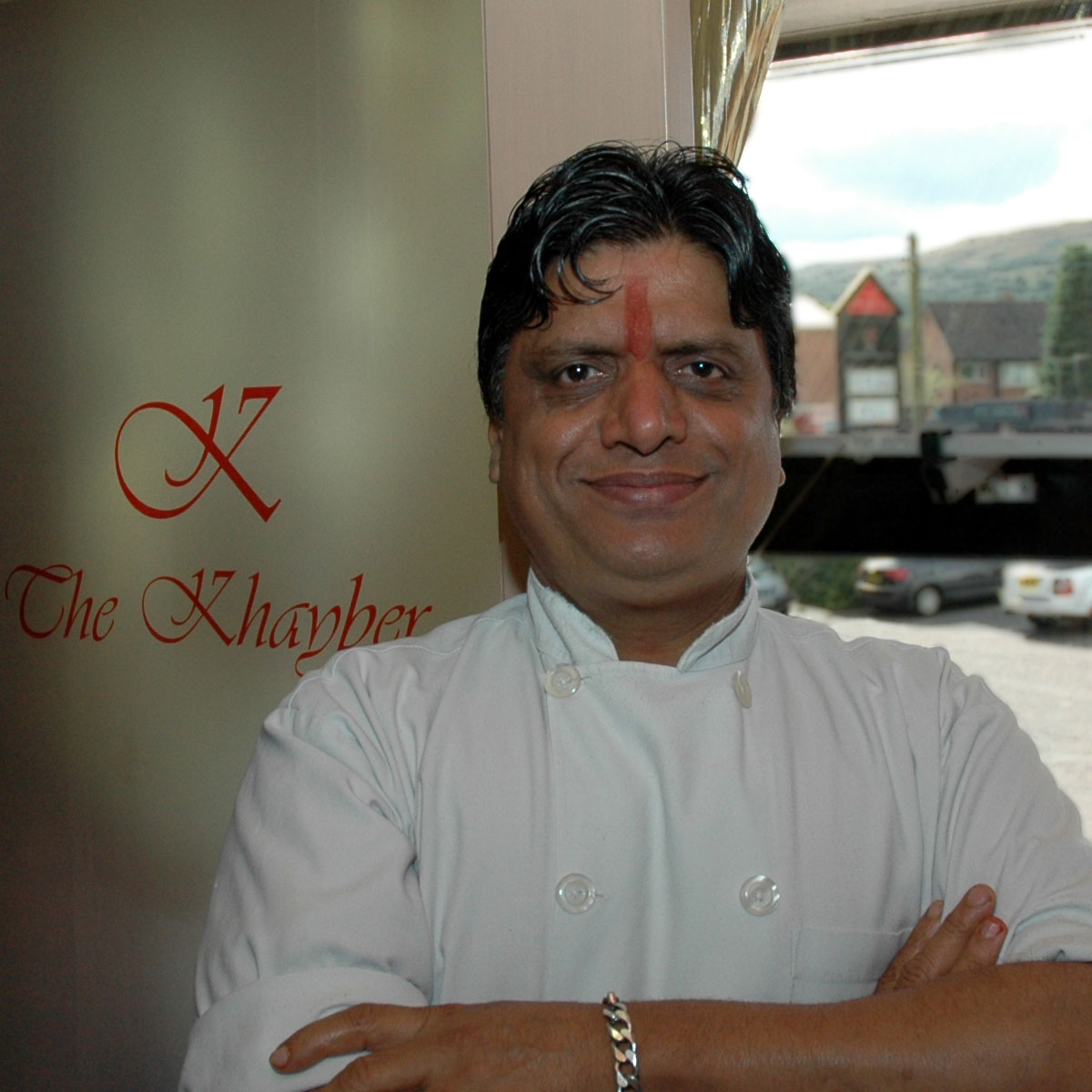 Meet the chef
Bhim Singh Chauhan
Bhim Singh was born in Garhwal a north-western region in India. Garhwal is known as the land of beauty and its people are renowned for being the best chefs in India and indeed all over the world. The reason that the chefs from this area are world leaders when it comes to Indian food, is that their secret recipes have been passed for generations, making their food authentic and original.
Bhim Singh's first job was in Garhwal where he developed a passion for food. After realising his talent in the food industry, he moved to Bombay and continued to further develop his skills working in the Oberoi Hotel Group for 5 years. He was then head hunted for a head chef job in Dubai's illustrious Metropolitan Hotel. He remained as Head Chef for 7 years and was quickly recognised as one of the top chefs in Dubai.
In 2000, Bhim Singh moved to the UK and after working in various restaurants, he felt his style of cooking and values lay within The Khayber restaurant. To this day he commands the kitchen and ensures every dish is followed to the authentic and original recipes that was passed down to him in Garwhal. Throughout his time at The Khayber, food critics have rated his food with glowing approval and he has been recognised by the Affiliation of Master Chefs in the UK.